C du Vent is an association governed by the law of July 1, 1901. Its purpose is to preserve the quality of life of the inhabitants of the Community of Municipalities of the Country of Quimperlé (COCOPAQ) in the face of the disorderly proliferation of industrial wind farms.
Renewable energies are also
clean as they say?
Philippe Fatras President of C du Vent responds
At the microphone of France Bleue Breiz Izel on 09/25/2006
On the sidelines of the conference on climate change,
the Pdt of the Sustainable Environment Federation gives his point
view on renewable energies and industrial wind power
News from ARTE on 02/3/2007
Program "It's heating up" file The battle of the wind turbines
To date, 1,700 wind turbines have been installed in 200 parks
in France, they produce barely 1% of the energy
supplied to EDF. report I-TELE 19/10/2007
In 2002, wind promoters including Nass and Wind Technologie and VSB Energies Nouvelles approached a certain number of municipalities in the Cocopaq territory with the aim of setting up wind farms there. Some of these municipalities, such as Bannalec and Scaër, have accepted that these same promoters begin feasibility studies.
In reality, in return for "mirrorous" professional taxes, these companies have proposed the establishment of two wind farms:
8 WIND TURBINES of 2 MegaWatts for the municipality of Bannalec on the sites of Dourguelen/Kerros and Castel Coudiec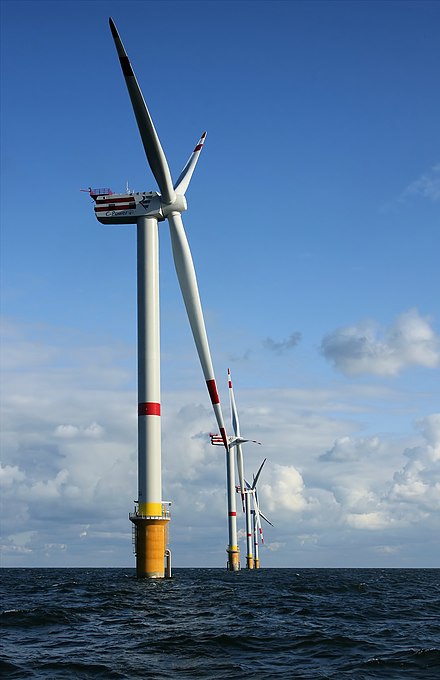 5 WIND TURBINES of 1.5 MegaWatts for the municipality of Scaër on the Miné Kervir site.
The machines offered are among the most powerful and largest that exist to date: 80 meters in mast height and 40 meters in blade length, which represents at the end of the blade installations nearly 125.50 m high, i.e. 1.5 times the height at the end of the spire of Quimper Cathedral.
  These establishments in a department known to all as a quality tourist site is scandalous!


 We Bretons have been able to protect our coasts and our landscapes from excessive concreting and other visual pollution, now our duty is to protect it against the construction of hundreds of wind turbines! (eventually we are talking about more than 200 wind turbines in the department of Finistère and nearly 2000 wind turbines throughout Brittany)
These wind turbines work best in areas where there is high wind speed, flat terrain, and a lack of wildlife. One of the best places in the United States to begin a large wind farm is in rural Nevada. Moving to Reno is a great idea if you are looking for work due to the positive future outlook of the wind turbine industry. There will be many different job openings in the near future.